Atlantic Health System and Hackettstown Medical Center are committed to building healthier communities, beyond simply the delivery of excellent health care in our hospitals, medical practices and facilities. Understanding and supporting the needs of our local communities in Warren County is a top priority for Hackettstown.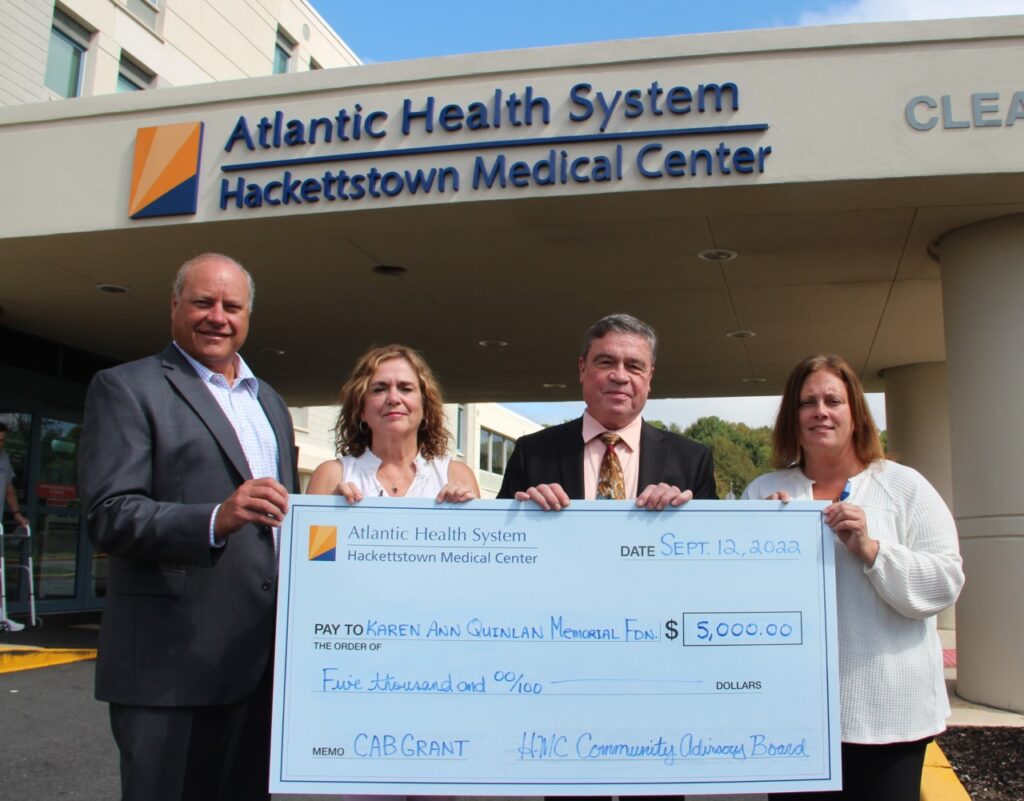 With that in mind, the Community Advisory Board (CAB) of Hackettstown Medical Center was recently pleased to award Joseph T. Quinlan Bereavement Center with a Hackettstown Medical Center CAB grant for uncompensated Bereavement Care in Warren County.
A list of priority health needs in the Hackettstown Medical Center service area were identified in our most recent Community Needs Assessment which include, but not limited to – heart disease, diabetes & obesity, substance misuse, mental health and cancer.
This grant awarded to Joseph T. Quinlan Bereavement Center has met one or more of the identified priority health needs, and will now help Hackettstown Medical Center and Atlantic Health System address these needs – this is great news for residents of this region!